Shed Security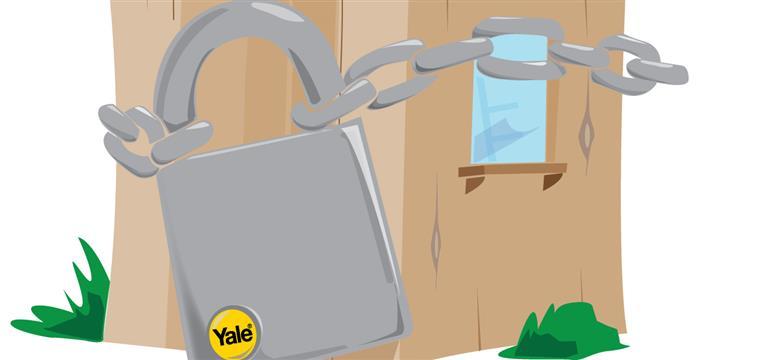 'Let's Talk SHEDS'
North Kesteven is the safest place to live in the country in relation to recorded crime so….
Take a bow for being very good at securing your home and its contents. You have contributed to low numbers of what we call dwelling burglaries. On the flip side burglaries from sheds and unattached garages are not quite so good so 'let's talk sheds'.
Is your shed in good order? Can you repair any damage to it or perhaps reinforce it from the inside. I have put additional slats on the inside of mine which are screwed onto the frame.
How secure is the door? These tend to be the weakest parts of a shed and the routine point of attack or entry. Perhaps you can strengthen the frame. Use coach bolts or non-return screws to secure the outside hinges. Use a decent padlock to secure the shed and preferably make it a closed shackle padlock. A decent padlock will not be cheap. I have two good quality hasps and the padlocks cost in excess of £50 each. They are a good deterrent and will still be there when the shed has fallen to bits.
How secure are the windows? Polycarbonate or Perspex is a better option than glass. Consider a grille or bars screwed securely to the frame. Or. Like me, don't have windows.
Have you fitted an alarm? A cost effective battery powered alarm rigged to sound on entry can scare offenders away before they can steal anything. Mine cost less than £10 and I change the rechargeable batteries monthly.
Are the contents property marked? We can provide you with advice on what to mark and where to mark it and how to do it. We have the marking equipment to assist you.
Have you recorded any serial numbers? Make a note of them and photograph the more valuable items
How is your insurance? Check you have full cover for valuable goodies in your shed. It may surprise you to know that insurance companies will not pay out if there is any 'wiggle room'.
What about tools and ladders? Tools are expensive to replace and are the most likely items to be taken. They can be easily transported and sold on. A secure cupboard or steel tool box will help or chain them together and then to something heavy. Again, use a quality chain and padlock.
What about your bikes? Thieves love bikes. Use a decent 'D' lock and secure the bike to a sold anchorage.
What about lights? Movement sensor security lighting will help to deter criminals. Some come with integral CCTV cameras that record onto a removable disc. Consider a wire mesh round the light to prevent it being broken.