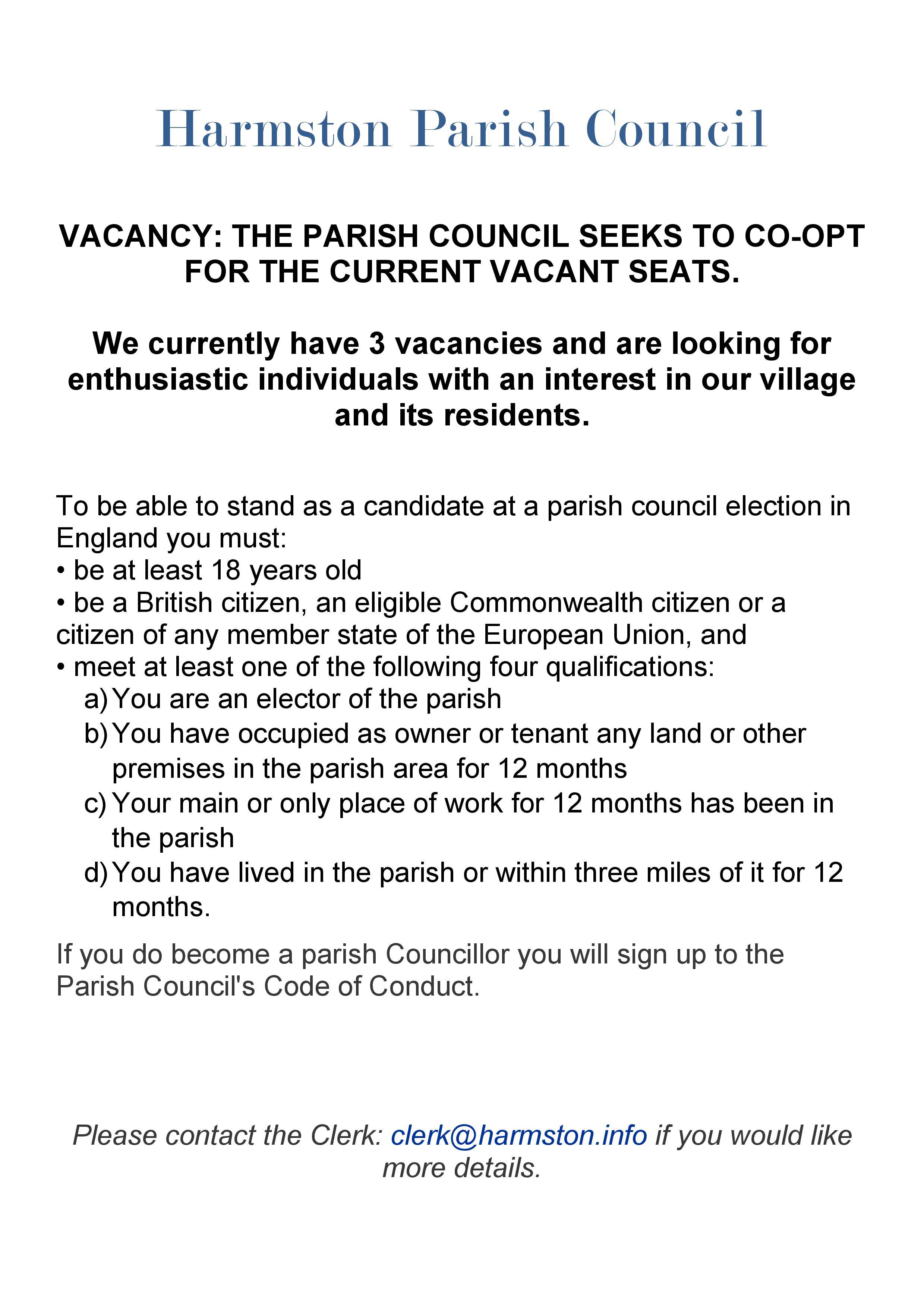 3 Vacancies on Harmston Parish Council
VACANCY: THE PARISH COUNCIL SEEKS TO CO-OPT FOR THE CURRENT VACANT SEATS.
We currently have 3 vacancies and are looking for enthusiastic individuals with an interest in our village and its residents.
To be able to stand as a candidate at a parish council election in England you must:
be at least 18 years old
be a British citizen, an eligible Commonwealth citizen or a citizen of any member state of the European Union,
and meet at least one of the following four qualifications:
a) You are an elector of the parish
b) You have occupied as owner or tenant any land or other premises in the parish area for 12 months
c) Your main or only place of work for 12 months has been in the parish
d) You have lived in the parish or within three miles of it for 12 months.
If you do become a parish Councillor you will sign up to the Parish Council's Code of Conduct.
If you would to be a part of a team of inidivuals whose purpose is to support, protect and nurture the village of Harmston, then please contact the clerk clerk@harmston.info for further details.
Our next meeting is on Tuesday 25th January 2022, 7.30pm at Harmston Memorial Hall.