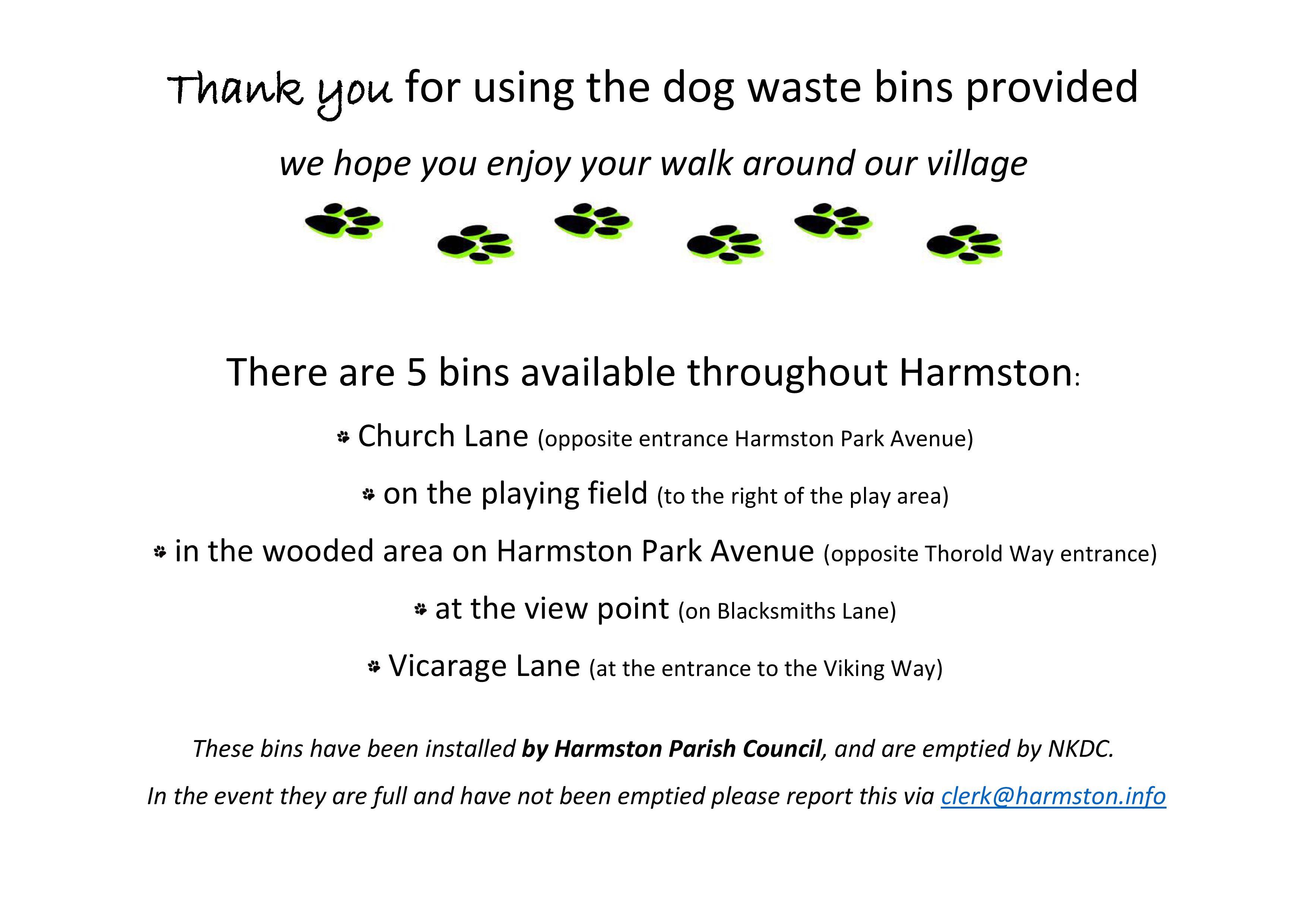 Thank you for using our dog waste bins...
We now have a total of 5 dog waste bins, spread evenly throughout the village. These are emptied regularly.
Thank you to all of our responsible dog owners that use them, and help keep our village clean.
Could we politely remind those dog owners who are not collecting their dogs waste and not using the bins provided to do so please. The bins are there to keep everyone safe and our village clean.
The Parish Council own the bins, which are emptied by NKDC.
If you notice a bin has not been emptied/is full, please contact http://clerk@harmston.info who will contact NKDC to request they are emptied.
Thank you.