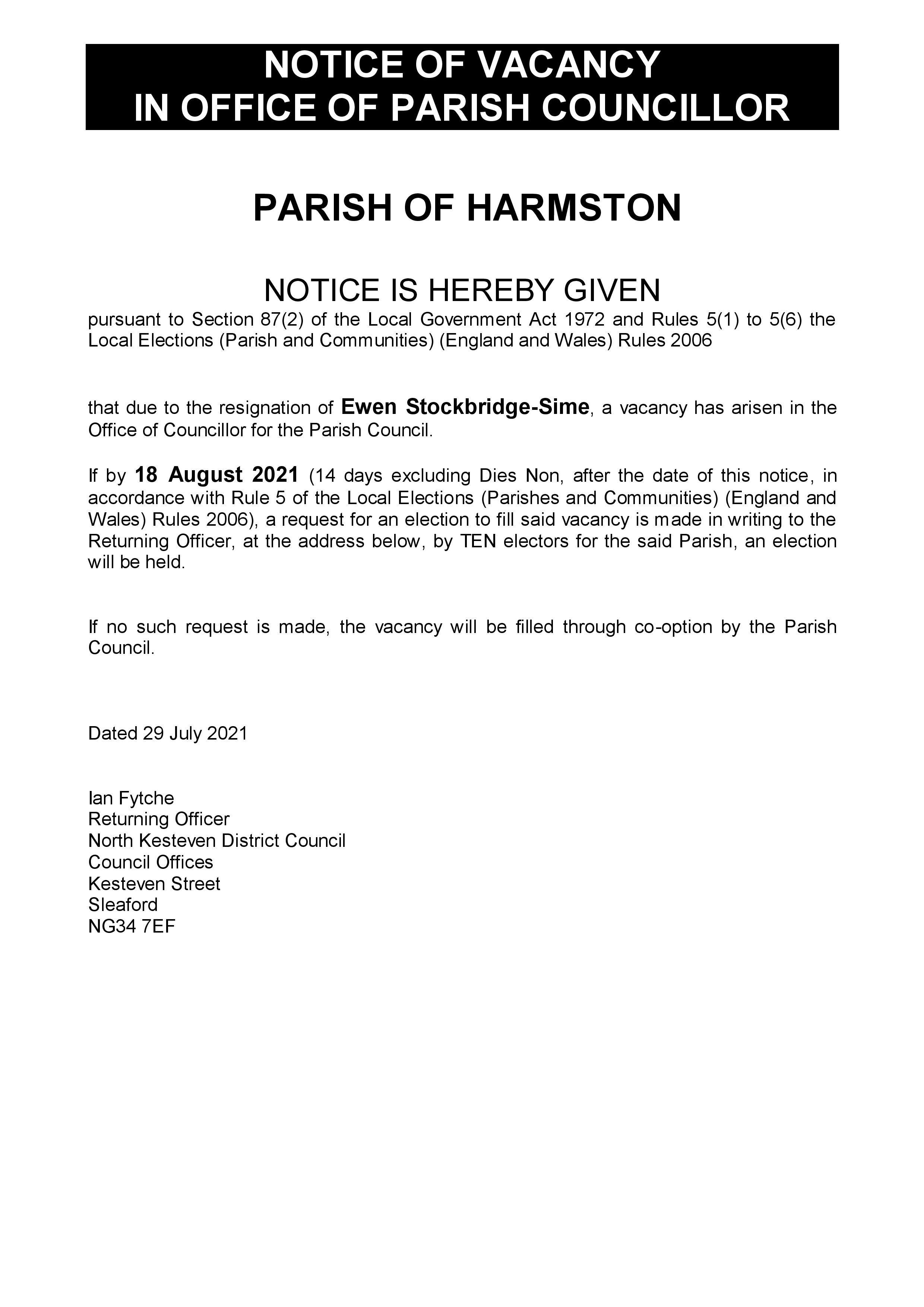 There are currently 2 vacancies on the Harmston Parish Council.
To be able to stand as a candidate at a parish council election in England you must:
be at least 18 years old
be a British citizen, an eligible Commonwealth citizen or a citizen of any member state of the European Union, and
meet at least one of the following four qualifications:
a) You are an elector of the parish
b) You have occupied as owner or tenant any land or other premises in the parish area for 12 months
c) Your main or only place of work for 12 months has been in the parish
d) You have lived in the parish or within three miles of it for 12 months.
If you do become a parish Councillor you will sign up to the Parish Council's Code of Conduct.
For more information about the Parish Council or this website, please contact the Parish Clerk at clerk@harmston.info.